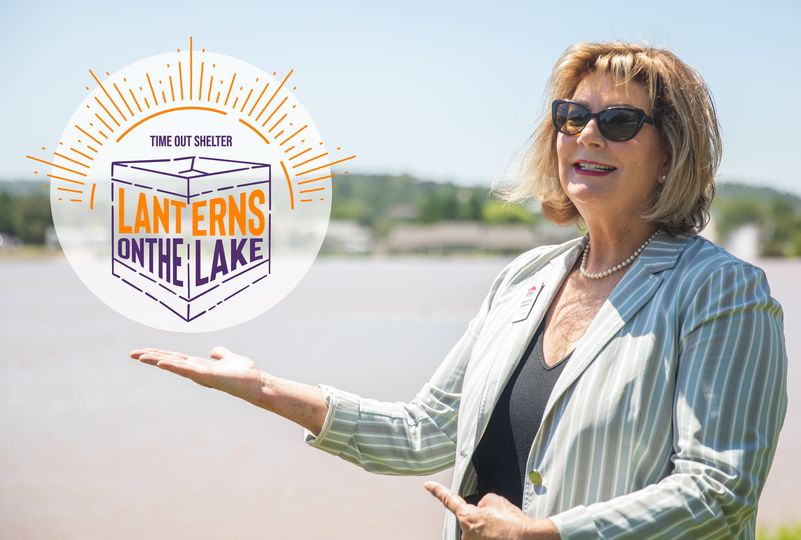 BIG EVENT! Our Time Out Shelter crew is up to something! We want to see the community as a whole show up to celebrate hope and take a stand against domestic violence and bullying! To accomplish this, we are switching up our usual efforts to impact the community and building a can't-miss event at Green Valley Park on the evening of October 7, 2021. We want fill a portion of the large lake at the park with beautiful, customizable floating lanterns for all ages to enjoy. With this event a month away, we are already off to a great start!
With over 200 lanterns already pre-purchased by Chapman Auto Center and multiple big partners jumping on board for the evening, it is shaping up to be a night to remember for the town to participate. We are creating a fun environment for families while taking a stand against something serious! Payson Fire Department and Hellgate Fire Department are bringing staff and ladder trucks to add to the excitement. At the same time, Payson PD will also be represented to show their support for an issue that they find themselves in the middle of often. The evening will allow our local families to build relationships with law enforcement further and continue the anti-bullying conversation with our youth. Leadership students within Payson Unified School District will also be attending to help spread the message of kindness and hope. There will also be two local food trucks in attendance.
This two-hour event is sure to be a memorable experience for those that attend and will culminate with a beautiful sunset scene with hundreds of lanterns on our beautiful town lake! Lanterns can be purchased at the event for the cost of any donation to Time Out Shelter, Inc. There will be a place for the lanterns to be decorated and written on before launching as well. Time Out Shelter invites you to save the date and join the cause to further the health and wellness within our community.
Event Schedule:
4:30pm – Gathering & Town Leadership Commencement
5:00pm – Annual Awareness Walk (Around Green Valley Park)
5:30pm – Food, Music, Lantern Decorating, & Launching
Please mark this on your calendars and make it out for the big event!